HOME >> Oleos
Cranked Oleos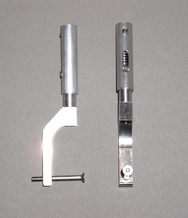 enlarge image

These British manufactured lightweight cranked oleos are the ideal compliment to the Warbird Replicas P51 model, and can easily be fitted to any ARTF in the

5-10lb

weight range.



An oleo leg will absorb stress on the airframe and smooth out any heavier than intended landings! They will also help improve ground handling on rough patches.

Made of high quality alloy with silky smooth dampened springs.



The appearance can be further enhanced by rounding the corners to create a true scale appearance.





Current price is an amazing £29.95 per pair. This is almost half of the price of similar quality British built oleos.